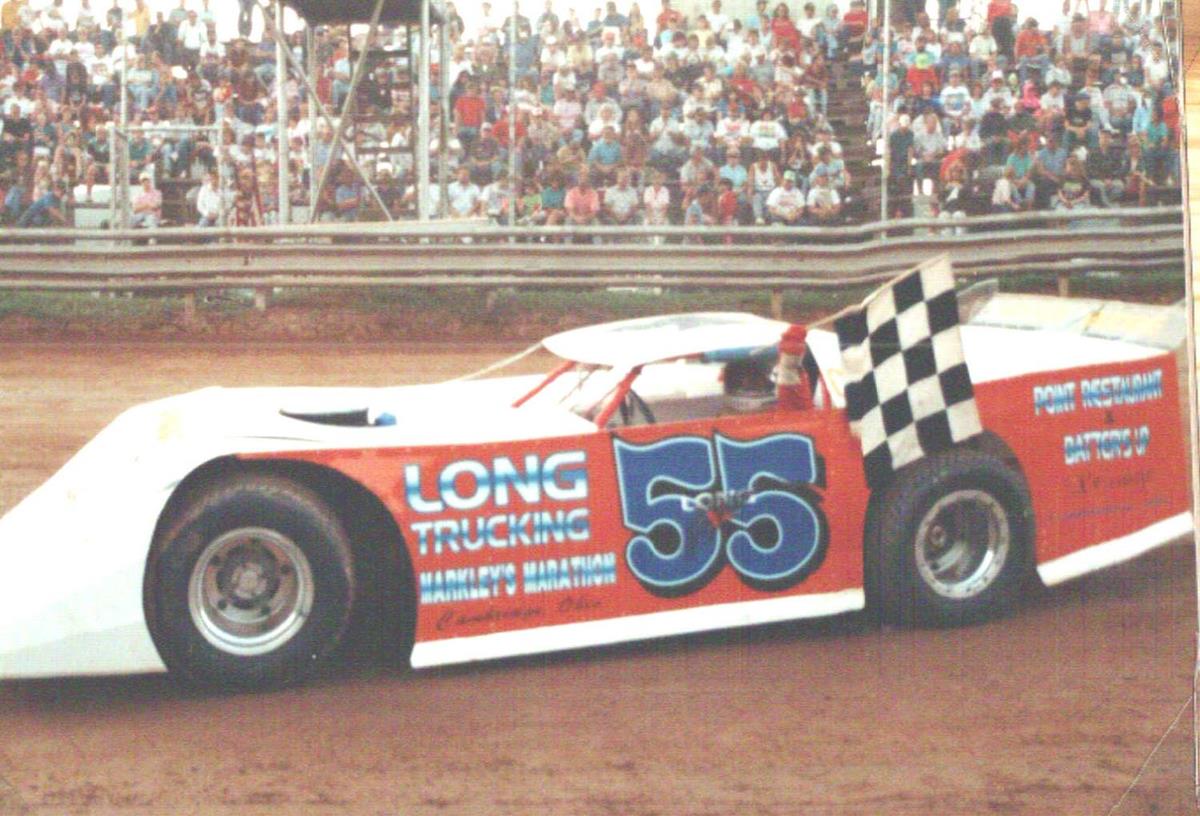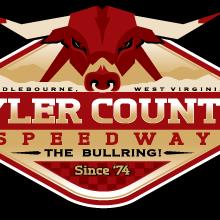 2/13/2023
Tyler County Speedway
---
Tyler County Speedway Announces Newest Addition to the 'Bullring of Honor'; Tye Long of Cambridge, Ohio
With great privilege and honor the Hometown Racing Association promoters of the Tyler County Speedway is pleased to announce the first member of the 2023 'Bullring of Honor' Class which begins with
#55 Tye Long of Cambridge, Ohio.
When car colors and the number become so well known that they are synonymous with racers, it's nearly certain that it was because of success and longevity. This inductee borrowed both from his father and uncles successful sprint cars but took them to the stock car ranks proving every bit as successful as his family predecessors.
Tye Long loved the looks of the full fender speed chariots and when old enough, built one of his own.
"I saw how sharp cars like Ron Dolen and Don Goff had and fell in love with them. I decided that was the class I wanted to race, so when I turned 18, some friends and I put together a '57 Chevy and went racing".
The year was 1971, the car carried the number 88 (due to another racer running the 55 on his car) and Tye Long took to racing like a duck to water. In a time when many cars looked less than pristine, Long's machines were clean, professionally lettered and always fast.
Running 2-3 seasons at the semi-late model class, where he quickly became one of the drivers to beat, Long gained the experience and confidence to make the jump to the unlimited late model division. Tyler County Speedway was in its infancy and Tye Long became a regular, regular as in competitor and winner. "I really liked the track. It was wide, fast and fun to race." Long said with enthusiasm when asked how he came to make the long and laborious tow from his Cambridge, Ohio home to the fledgling high banked quarter mile.
Long was a regular competitor at every track in the region, usually found at or near the front when big money was up for grabs in the tri-state area. When pressed for a win total, Long says records show he amassed over 250 feature wins in a career that spanned from 1971-2002. Long's racing was put on hold in his prime when he spent 2 years in Saudi Arabia on a plant construction project. "I had sold my stuff, was spending time on the lake near home when a couple of local guys, Pete Weir and Duane Watson, wanted to go racing". Long ably piloted the car for 7 seasons before neck surgery sidelined him for good. "We weren't really a high buck team and didn't race as much as many of the guys we ran with" Long added, but it was obvious to any who paid attention that when they did, they made it count. Long drove for other car owners during his career, notably Gator Harris and subbing in Forrest Huff's potent cars when needed, but generally owned his own equipment.
"The biggest race I ever won was at Tyler County. It was an extra lap event, and Butch McGill was really going good and was tough to beat at Tyler County, so winning that race always stood out". The trophy for the 'All American 60' was so large that Long laughingly said "It wouldn't even fit in the car!" The now 70-year-old keeps active in racing through his son Matt's racing career and son-in-law Boz Daughterty's ventures.
Long's career spanned the rough and tumble early years of local racing through the development of today's more exotic machines. He adapted to every change and picked up where he left off when work took him from the scene. He was a winner from the start and when he hung up the helmet for the final time was remembered as one of the era's most accomplished racers. For his early years accomplishments at 'America's Baddest Bullring' and his lifetime of race achievements, we proudly welcome Tye Long to the 'Bullring of Honor' class of 2023.
We look forward to honoring the 2023 Bullring of Honor class on Saturday Night, Aug. 12th as part of our Retro Racers Reunion & Bullring Booster Club Night.
All Bullring Booster Members please be sure to stop in the speedway office this summer and pick up your 2024 'Bullring of Honor' ballot and turn in your picks to help recognize some of the Bullrings best.
The highly regarded Class of 2023 joins some illustrious names in making up the Tyler County Speedway's 'BULLRING OF HONOR'.
Class of 2023: Tye Long, ????, ????, ????, ????
Class of 2022: Denny Klug, Charlie Maloney, Gib Patt, Norman Jackson, Carl Short, Steve Davis
Class of 2021: Robby Thomas, Ron Conley, Ed Probst, Gary Midcap, Deak Parsons, Keith Rush
Class of 2020: No class (Covid)
Class of 2019: Pat Herrick, Bill Childers, Mike Balzano, Mike 'Bird' Wilson, Jim and Dolly Newkirk
Class of 2018: Butch McGill, Frank Wilson, Earl Hill, Bud and Marshall Doll, Bud Weigle, Sonny Spencer
---
Submitted By: Dan Patterson
Article Media
Back to News