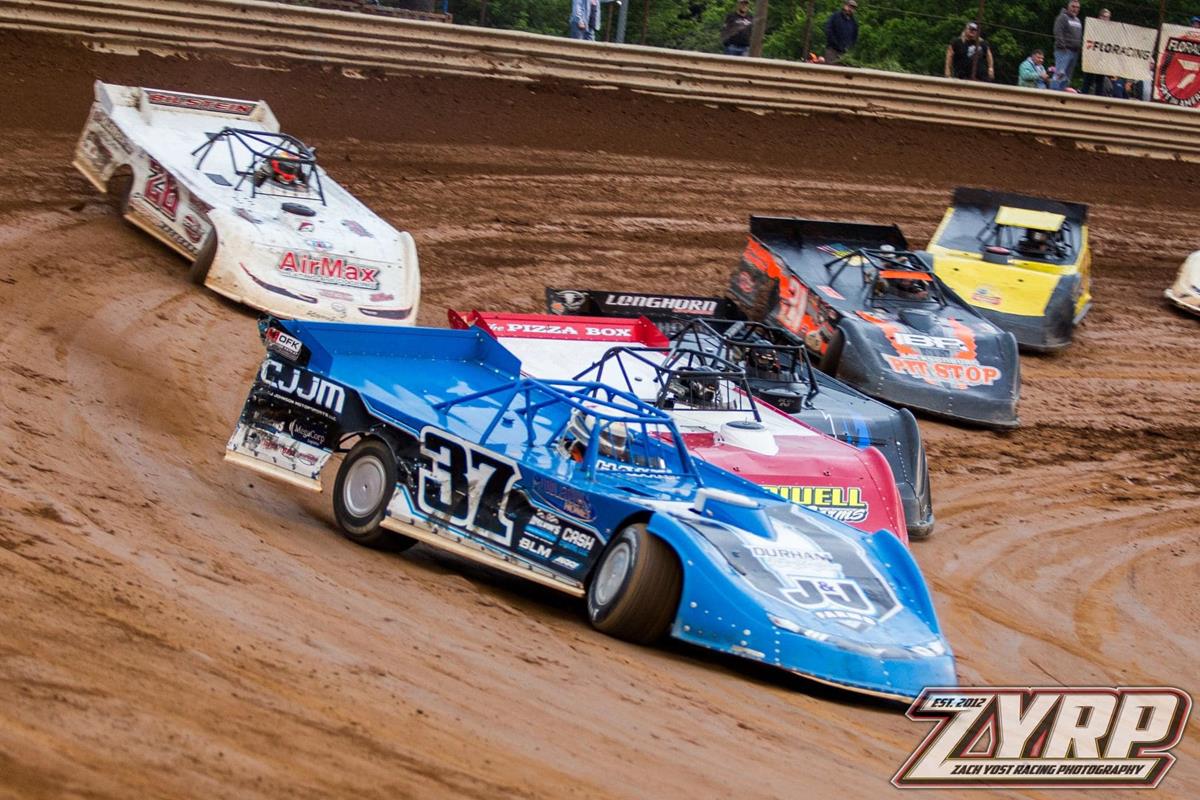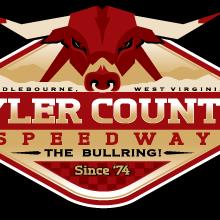 5/3/2023
Tyler County Speedway
---
TYLER COUNTY SPEEDWAY SET TO HOST 29TH ANNUAL TOPLESS 50 PRESENTED BY PIONEER FAMILY PREOWNED AUTOS OF WILLIAMSTOWN THIS SATURDAY NIGHT!
The 2nd oldest Topless Late Model race in America will celebrate its 29th edition Saturday Night, May 6th at America's Baddest Bullring paying $5,000 to win. The event will feature the Pennsylvania based ULMS Late Model Series for the Stutler Motorsports Super Late Model division and is presented by the Pioneer Family Preowned Autos of Williamstown, WV. Always a 'must see', from the races inaugural running in which Steve Steele of New Martinsville, WV would use a last lap pass in 1995 to etch his name in the record books to last seasons biggest career win for young Drake Troutman.
The Tyler County Speedway will welcome the Jay's Auto Wrecking ULMS Series back to the 'Bullring' for the $5,000 to win coveted event. Previous ULMS winners at the 'Bullring' have been Tim Dohm, Mike Benedum, Max Blair and Jacob Hawkins. The 50 lap Super Late Model event will see the ULMS Jay's Auto Wrecking Elite contracted teams of Pennsylvania racers Dave Stamm, Dylan Cecce, Logan Zarin, Daryl Charlier, Del Rougeux, RJ Dallape, Jon Lee, Braeden Dillinger along with West Virginia's Ryan Montgomery and Virginia's Tyler Emory all on hand. They will take on some of Tyler County Speedway's best including Brian Baumberger, Steve Weigle, Travis Brown, Kyle Thomas and Daniel Hill along with many regional standouts such as Drake Troutman, Jacob Hawkins, Tyler Carpenter, Mike Benedum, Todd Brennan, Cody & Derek Rogers and many more that will make the 29th edition of the Topless 50 a must-see edition.
WHAT HAPPENED LAST YEAR? It once again certainly lived up to the hype as the 'Topless 50' continues to morph into one of the must see events on the race calendar. The fan favorite event over the years has featured last lap passes, career defining wins and is always filled with storylines galore and the 28th running certainly added to the legacy of the premier event. An excellent race that would see Hyndman, Pennsylvania's Drake 'The Kid' Troutman, a mere teenager who seems destined for the bright lights of the sport score his biggest career Super Late Model feature win and add his name to Topless 50 lore. It would not come easy as Troutman would vault around the speedway's highline after a tremendous battle with Kyle Thomas and slip by the race leader with just 9 laps to go and secure the huge win.
PAST WINNERS OF THE TOPLESS 50
1995 Steve Steele, 1996 Butch McGill, 1997 Kenny Johnson, 1998 Chuck Harper, 1999 Butch McGill (2), 2000 Doug Horton, 2001 Paul Wilmoth, 2002 Paul Wilmoth (2), 2003 Chuck Harper (2), 2004 Mike Benedum, 2005 Robbie Scott, 2006 Sonny Conley, 2007 Mark Banal, 2008 Paul Wilmoth (3), 2009 Steve Shaver, 2010 Paul Wilmoth (4), 2011 Jared Hawkins, 2012 Jacob Hawkins, 2013 Jacob Hawkins (2), 2014 Sonny Conley (2), 2015 Jared Hawkins (2), 2016 Tim Dohm, 2017 Rain, 2018 Derek Doll, 2019 Tyler Erb, 2020 Derek Doll (2), 2021 Shawn Jett, 2022 Drake Troutman, 2023 ??????
Also on the epic card will be the J&R Excavating RUSH Late Models, Jenkins Auto Parts UMP Modifieds, J&L Collision Center Hotmods, Middlebourne Galaxy Food Center Sportmods, Dual Threat Sports Card SCDRA 4 Cylinders and Hino Motors Manufacturing Mini Wedges.
Early season start times are still in effect as gates will open at 3pm followed by Mini Wedges taking the green at 5:30 and hotlaps/qualifying getting underway at 6pm. General admission is $20 with kids 10 and under free while Pit Passes are priced at $35 with kids 5 and under free. Tickets can always be purchased online at www.tylercountyspeedwayonline.com.
Race fans are reminded to be sure to pick up your official Tyler County Speedway merch and the 2023 Topless 50 T-Shirts at the Trading Post behind the main grandstands or online at www.shopbullringgear.com.
We hope to see you this Saturday Night for one of the biggest events of the season.....the 29th Annual Topless 50!
TYLER COUNTY SPEEDWAY –
Since 1974, the Tyler County Speedway has hosted some of the biggest motorsports events in the region. Under the management of Hometown Racing Association, the 'Bullring' operates weekly April through September featuring several special events. Tyler County Speedway is located 3 ½ miles South of Middlebourne, WV on State Route 18 at the Tyler County Fairgrounds.
TYLER COUNTY SPEEDWAY MEDIA LINKS & CONTACT–
Phone: Office 304-771-5661 or on Raceday at 304-758-2660
Website: www.tylercountyspeedwayonline.com
Official Track Merchandise: www.shopbullringgear.com
Facebook: http://www.facebook.com/thebullringwv
Twitter: http://www.twitter.com/The¬_Bullring
Instagram: http://www.instagram.com/tylercounty_speedway
2023 MARKETING PARTNERS –
Tyler County Speedway thanks the following 2023 partners for their support; Stutler Motorsports Body Shop, EQT Corporation, J&R Excavating, Midcap Land and Timber, McClinton Chevrolet Mitsubishi, Jenkins Auto Parts, Hino Motors Manufacturing USA, Middlebourne Galaxy Food Center, Long Reach Federal Credit Union, J&L Collision Center, Pioneer Family Pre-Owned Williamstown, Dave Poske Performance Parts, Octane Race Products, Hoosier Racing Tire, Schreff's Hometown BBQ, Bridgeport Equipment, Pepsi, Impact Race Gear, Dual Threat Sport Cards, Rocket Chassis, The INNformer, Lite Rock 93R & Classic Rock WXCR 92.3
---
Submitted By: Dan Patterson
Back to News