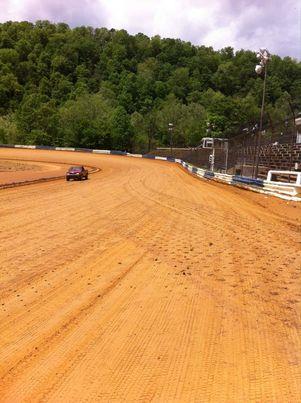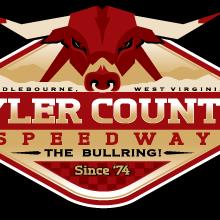 2/22/2023
Tyler County Speedway
---
Tyler County Speedway Announces Newest Addition to the 'Bullring of Honor'; Charlie Kimball
With great privilege and honor the Hometown Racing Association promoters of the Tyler County Speedway is pleased to announce the fifth and final member of the 2023 'Bullring of Honor' Class which is long time grader operator Charlie Kimball.
A successful racetrack is dependent on every employee pulling his weight, and sometimes those most important are in the background, relatively unknown by most racers and fans alike, and do their job in near solitude. Preparing the track for competition, especially one as fast and generally smooth as 'the Bullring' takes hours of time on equipment, often in the hottest hours of summer days, and the skill, patience and dedication to doing a tough job to completion despite what 'Mother Nature' may throw at them.
Since the beginnings of the Tyler County Speedway, now nearly 50 years ago, Charlie Kimball has logged many hours and laps on the beloved ¼ mile high banks. Charlie has proven to know his craft well, as it's been his dedication on the grader that has insured a track well known as being race worthy top to bottom by competitors and fans alike.
They say the best ability is availability. Add dependability and accountability to that when you research Kimball's resume when you see the smooth track surface, knowing Charlie put in hours every week, sometimes in blistering heat or the few hours that weather allowed in order to provide the best track possible. Working with multiple promoters through the years, Kimball has always given all of us a track that was racy, didn't tear up equipment and was capable of allowing multi-groove action.
There are many things that a person takes away from a night of racing, but from fans to racers, everyone remembers the track surface when the 'hot stove league' of bench racers gather. Due to Kimball's efforts, the mention of a poor track is seldom mentioned. For years of sacrificed time and dedication to making Tyler County Speedway the best prepared track in the region, we proudly induct Charlie Kimball into the Tyler County Speedway 'Bullring of Honor', class of 2023.
We look forward to honoring the 2023 Bullring of Honor class on Saturday Night, Aug. 12th as part of our Retro Racers Reunion & Bullring Booster Club Night.
All Bullring Booster Members please be sure to stop in the speedway office this summer and pick up your 2024 'Bullring of Honor' ballot and turn in your picks to help recognize some of the Bullrings best.
The highly regarded Class of 2023 joins some illustrious names in making up the Tyler County Speedway's 'BULLRING OF HONOR'.
Class of 2023: Tye Long, Sam Irvin, Bobby Hill, Paul Wilmoth Jr., Charlie Kimball
Class of 2022: Denny Klug, Charlie Maloney, Gib Patt, Norman Jackson, Carl Short, Steve Davis
Class of 2021: Robby Thomas, Ron Conley, Ed Probst, Gary Midcap, Deak Parsons, Keith Rush
Class of 2020: No class (Covid)
Class of 2019: Pat Herrick, Bill Childers, Mike Balzano, Mike 'Bird' Wilson, Jim and Dolly Newkirk
Class of 2018: Butch McGill, Frank Wilson, Earl Hill, Bud and Marshall Doll, Bud Weigle, Sonny Spencer
---
Submitted By: Dan Patterson
Back to News