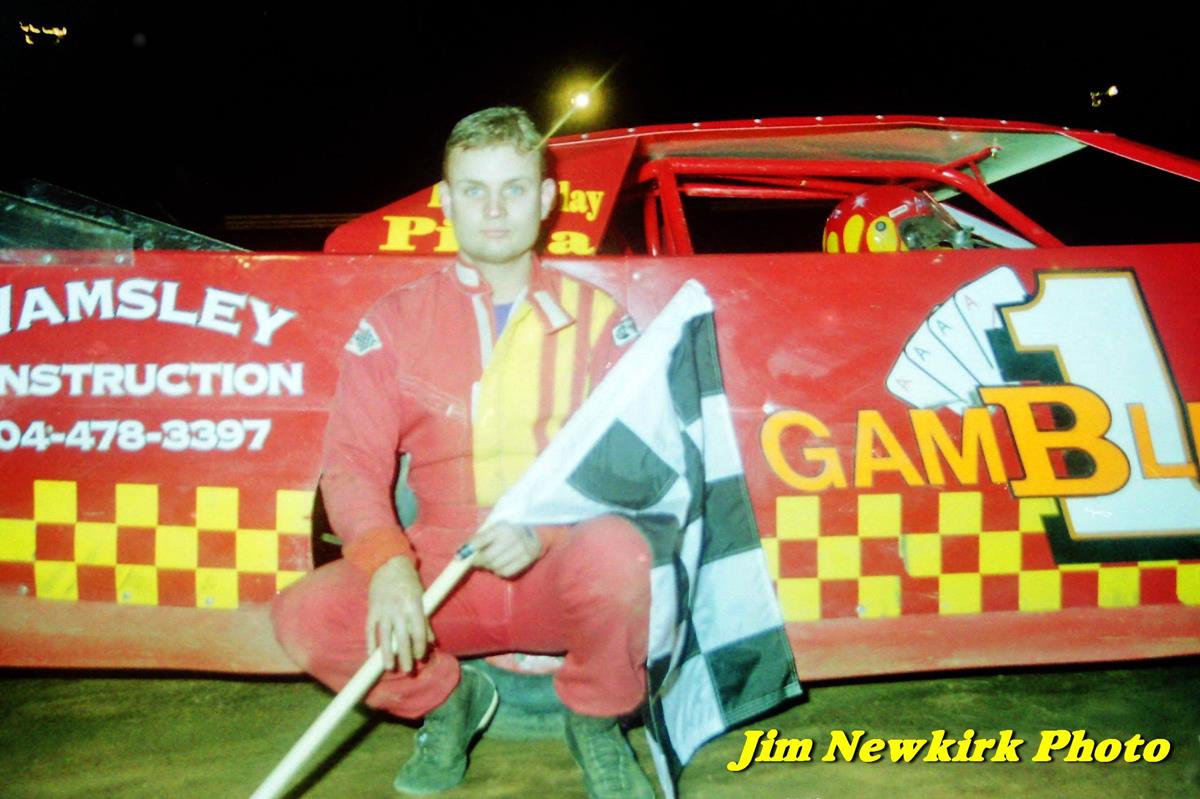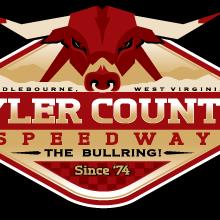 2/22/2023
Tyler County Speedway
---
Tyler County Speedway Announces Newest Addition to the 'Bullring of Honor'; 'Gambler' Paul Wilmoth Jr. of Clarksburg, WV
With great privilege and honor the Hometown Racing Association promoters of the Tyler County Speedway is pleased to announce the fourth member of the 2023 'Bullring of Honor' Class which is Paul Wilmoth Jr. of Clarksburg, WV.
"When I turned 18, my graduation present from Dad was a race car and trailer. He said "You can figure out the rest if you really want to race. That was 1989 and was how I got started" said Paul Wilmoth Jr.
The second-generation racer spent over a decade in underfunded, self-owned equipment, taking his lumps as he cut his teeth in the tough central West Virginia racing circuit. The lessons he learned on maintenance, getting the most his car could give and maximizing the performance through chassis-tuning in those years prepared Wilmoth well for the day when opportunity would come knocking. "When I could finally afford a good engine, I couldn't manage the price of a new car. Mark Richards worked with me, allowing me to make payments to him and that's when we really started to win races". Win races he did, as the majority of Paul's whopping 265 feature wins came from 2000 to present. "I drove for Frankie Wilson in 1999 and Rick Mastrino in 1999 but for the most part, I fielded my own stuff."
That changed when Wilmoth teamed up with Gary and Penny Midcap. The team hit the ground running and instantly became consistent winners. The 'Midcap Logging' #B1 Gambler became a regular in victory lane around the region for 8 outstanding seasons. The team rolled to 20 feature wins in '02 and 19 victories in 2008, impressive by anyone's estimation. Nearly every extra lap Late Model special has seen Wilmoth carry home the big trophy and payday at one time or another. With even a 'Hillbilly 50' on his resume, only the 'Hillbilly Hundred' has evaded Wilmoth's record onslaught. A 4-time winner of the prestigious and historic 'Topless 50', Wilmoth fondly recalls his first win in the nation's second oldest dirt late model topless special. "Mike Benedum was leading and he was going really good, but I knew I was faster. The track just never widened out that night. I decided that my only chance would be above the groove in the cushion on a restart. I tried to run in a lane up there under caution, and never lifted on the first lap after the restart. Thankfully it stuck and we went on to win... it was a win it or wreck it type move for sure!"
Proving his versatility, Wilmoth has an impressive MACS series win at Brushcreek Speedway, where he beat perennial track favorite Jackie Boggs Jr as well as a star-studded field in his first ever trip to the tri-oval Ohio track as well as besting a field of 144 modifieds at Windy Hollow (KY) Speedway to his credit.
With multiple track championships at 'America's Baddest Bullring' as well as other Mountain State venues, Wilmoth developed a large and enthusiastic following from both his home base of Clarksburg, WV as well as the surrounding Tyler County communities. The understated racer has 39 years of experience behind the wheel and although he was cut back on his racing, he's not quite ready to totally hang up the helmet.
Coming from a racing family, where his father Paul Sr and brother Steve have also tallied double digit feature wins in their own right, Paul Jr. says the most rewarding and gratifying part of his racing experience has been the folks he's met and the friends he's made. "Thats been the number one thing that I'll always have with me, the friends made".
Fan's attest that Wilmoth has always displayed the heart of a lion in competition, a post-race testimony when possible, and provided abundant excitement in competition. For all this and much more, we proudly induct 'the Gambler', Paul Wilmoth Jr. into the 'Bullring of Honor' class of 2023.
We look forward to honoring the 2023 Bullring of Honor class on Saturday Night, Aug. 12th as part of our Retro Racers Reunion & Bullring Booster Club Night.
All Bullring Booster Members please be sure to stop in the speedway office this summer and pick up your 2024 'Bullring of Honor' ballot and turn in your picks to help recognize some of the Bullrings best.
The highly regarded Class of 2023 joins some illustrious names in making up the Tyler County Speedway's 'BULLRING OF HONOR'.
Class of 2023: Tye Long, Sam Irvin, Bobby Hill, Paul Wilmoth Jr., ????
Class of 2022: Denny Klug, Charlie Maloney, Gib Patt, Norman Jackson, Carl Short, Steve Davis
Class of 2021: Robby Thomas, Ron Conley, Ed Probst, Gary Midcap, Deak Parsons, Keith Rush
Class of 2020: No class (Covid)
Class of 2019: Pat Herrick, Bill Childers, Mike Balzano, Mike 'Bird' Wilson, Jim and Dolly Newkirk
Class of 2018: Butch McGill, Frank Wilson, Earl Hill, Bud and Marshall Doll, Bud Weigle, Sonny Spencer
---
Submitted By: Dan Patterson
Article Media
Back to News