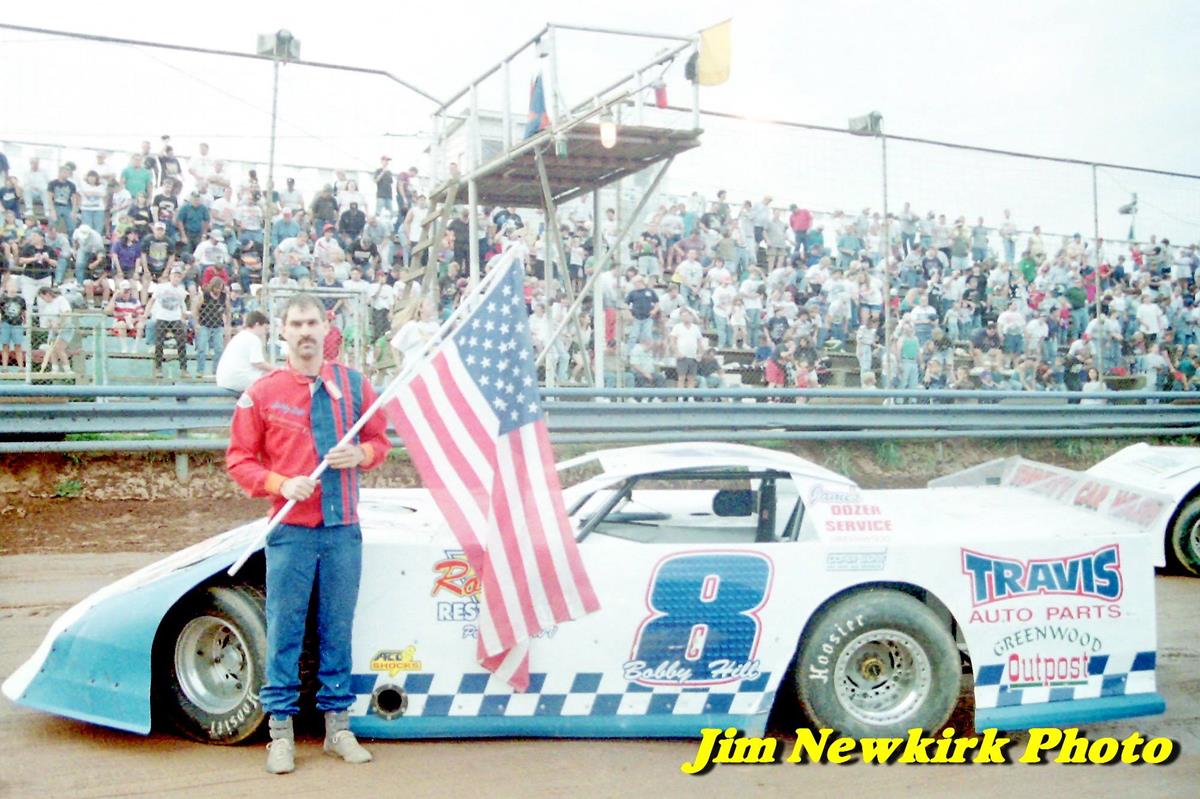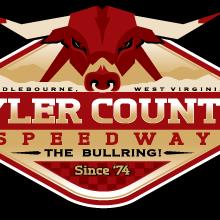 2/22/2023
Tyler County Speedway
---
Tyler County Speedway Announces Newest Addition to the 'Bullring of Honor'; Bobby Hill of Greenwood, WV
With great privilege and honor the Hometown Racing Association promoters of the Tyler County Speedway is pleased to announce the third member of the 2023 'Bullring of Honor' Class, Bobby Hill of Greenwood, WV.
It's never easy following a legend and often it's nearly impossible to meet the expectations when it's the child of a legend as successful and well thought of as Earl Hill was to the region's racing community. Many a child sits in the stands, dreaming of someday racing themselves. Bobby Hill's lineage practically guaranteed that would be the case.
"Dad started racing at Pennsboro back in '68. Mom would load us kids in the car after we went to church, and we went to the track to watch Dad. That's really how it all started for me". Bobby said "I never had aspirations of driving a race car. Honestly, I was perfectly happy and satisfied on helping with Dad's car and going to the races with him". That all changed when his father Earl unexpectedly passed away. Bobby's friend, Bub Six, convinced him to give driving a try, and with Six's help, the road to induction to the Tyler County Speedway's' Bullring of Honor' began for Greenwood, WV's Bobby Hill. The year was 1986 and for approximately the next quarter century, Bobby Hill became a fixture at 'America's Baddest Bullring', and unknowingly easing the grief of those still in shock from the loss of his beloved father.
Bobby Hill's learning curve to success was almost meteoric. He quickly became one of the racers to beat in the very tough Semi-Late Model division. The wins came quickly and with regularity, and the trademark understated Hill style when they did endeared him to fans just the same as his father before him.
"We really never kept records when I raced. Dad never did either, it just didn't seem important". Pressed to brag on himself, a trait not common to Hill, he calculated that he "probably won somewhere a little under 100 features" in his time. Hill easily transitioned into the Super Late Model division, and although the wins admittedly became harder, Hill continued to add to his total. Like his father before him, Bobby was smooth behind the wheel, took care of his equipment and always came prepared. Likewise, he developed a dedicated following that admired his clean and always competitive style.
Bub Six and Kevin Burns could often be found in the Hill pit area, and "I got a lot of help from Bud and Marshall Doll the entire time I raced" Bobby primarily owned his own cars, but added he also drove at times for Russ Pellen and fellow 2023 'Bullring of Honor' inductee Sam Irvin over the years. Like many racing fathers, Bobby hung up his helmet for good when he passed the reins onto son Daniel Hill. Bobby remains active as a winning car owner to this day and is as approachable as ever, a welcome fixture at the track.
Among his list of accomplishments are multiple track championships and special event victories at 'the Bullring'. A 2 time winner of the race dedicated to his father, his first win in the 'Earl Hill Memorial' being one of his fondest memories, as well as twice winning the 'Eaton-Childers Memorial' race, Bobby Hill also recounts another pair of memories as his fondest over the years. "Seeing dad win that All-Star Circuit of Champions race at Tyler County, beating all those big names was a thrill, but I think the night that (son) Daniel won his first feature meant the most to me of any experience I've had in racing".
A somewhat unknown skill to many, Bobby was also accomplished in hand painted race car lettering, a nearly lost art in the world of today's vinyl wraps. At present, 3 generations of winning Hill drivers exist, and the wins and track championships will likely continue into the future. Son-in-law Shawn Jett remains active and a very successful racer, and Hill states that he anticipates his grandsons itching to get in a mini-wedge as soon as they can.
NFL Hall of Fame coach and NASCAR team owner Joe Gibbs has been immortalized with a film clip where he exhorts his team to "Win with class and style". That sums up the career of Bobby Hill, as we are all honored to include him into the 'Bullring of Honor', class of 2023.
We look forward to honoring the 2023 Bullring of Honor class on Saturday Night, Aug. 12th as part of our Retro Racers Reunion & Bullring Booster Club Night.
All Bullring Booster Members please be sure to stop in the speedway office this summer and pick up your 2024 'Bullring of Honor' ballot and turn in your picks to help recognize some of the Bullrings best.
The highly regarded Class of 2023 joins some illustrious names in making up the Tyler County Speedway's 'BULLRING OF HONOR'.
Class of 2023: Tye Long, Sam Irvin, Bobby Hill, ????, ????
Class of 2022: Denny Klug, Charlie Maloney, Gib Patt, Norman Jackson, Carl Short, Steve Davis
Class of 2021: Robby Thomas, Ron Conley, Ed Probst, Gary Midcap, Deak Parsons, Keith Rush
Class of 2020: No class (Covid)
Class of 2019: Pat Herrick, Bill Childers, Mike Balzano, Mike 'Bird' Wilson, Jim and Dolly Newkirk
Class of 2018: Butch McGill, Frank Wilson, Earl Hill, Bud and Marshall Doll, Bud Weigle, Sonny Spencer
---
Submitted By: Dan Patterson
Article Media
Back to News