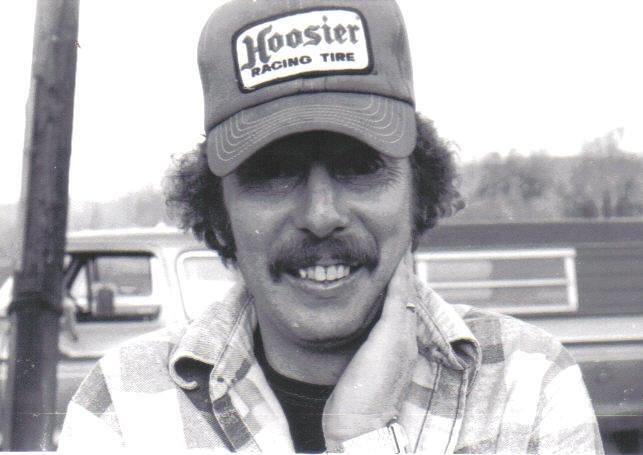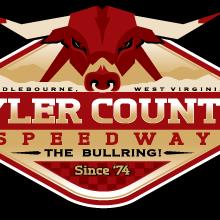 2/20/2023
Tyler County Speedway
---
Tyler County Speedway Announces Newest Addition to the 'Bullring of Honor'; Sam Irvin of Jacksonburg, WV
With great privilege and honor the Hometown Racing Association promoters of the Tyler County Speedway is pleased to announce the second member of the 2023 'Bullring of Honor' Class, Sam Irvin of Jacksonburg, WV.
Jacksonburg, WV's Sam Irvin has been a part of the racing action nearly as long as the Tyler County Speedway has been open. Bitten by the racing bug in his youth, Irvin and a cousin teamed up after the track opened, buying a former Alvin Boykin car to join the fun. At the end of the season, finding the car was far past its competitive prime, Irvin's cousin decided to step away and Sam scrapped the car and built a car from the ground up. The improvement in equipment was immediately noticeable and Irvin's initial success behind the wheel followed soon after.
While 'the Bullring' was Sam's home track, ventures to other regional ovals also saw noticeable success. Feature wins at I-79, where Irvin and Gary Dalton developed a spirited rivalry and Sam picked up a championship race title, and the Elkins Speedway were tallied as well as Tyler County victories. Primarily driving his own equipment over the years, Irvin was also pegged by car owners in need of a quality chauffeur in the driver's seat of their car. Gene Fiber, Ed Andrews and Sonny Spencer all came calling when Sam was available as a hired gun.
Quizzed on if they ever kept a tally of wins over the years, the unassuming Irvin said, "We really never gave that any thought back then" and dismissed the importance of it, preferring to speak about his sons and grandson who now are a part of his racing family tree. "I gave up driving when (son) Scott was wanting to give it a try. My other son Brent also raced for a short time, and I put my grandson Travis Brown in the car when Scott's back kept him from being able to drive".
With equipment that was always immaculately prepared, Sam Irvin has also saw plenty of success as a car owner. In his estimation, his biggest win has come in that capacity as Shawn Jett wheeled the Irvin owned Late Model to the prestigious 27th Annual $5,000 to win Topless 50 in 2021. "We had a couple really good years in 2020 and 2021 with Shawn driving. We bought a new Rocket XR-1 and once we figured out what it liked, we really had some success". Multiple feature wins and a track championship were all a part of that success, but the team is ready to take on a new challenge in 2023.
"I've sold out 3 times. We sold the Late Model late last year but decided to give the UMP modifieds a shot this season" said the 77-year-old racing veteran. "The late models were what I've always known, worked with, so this will be something new for me... it may be my last time to try something new, so I'm
hoping we can be successful" was Irvin's closing thoughts.
After 40 years of involvement in racing, as a successful driver and car owner, Irvin has carved out a legacy of his own that continues, and hopefully will remain as a story without ending for years to come. We proudly welcome Sam Irvin into the 2023 class of the 'Bullring of Honor'.
We look forward to honoring the 2023 Bullring of Honor class on Saturday Night, Aug. 12th as part of our Retro Racers Reunion & Bullring Booster Club Night.
All Bullring Booster Members please be sure to stop in the speedway office this summer and pick up your 2024 'Bullring of Honor' ballot and turn in your picks to help recognize some of the Bullrings best.
The highly regarded Class of 2023 joins some illustrious names in making up the Tyler County Speedway's 'BULLRING OF HONOR'.
?? Class of 2023: Tye Long, Sam Irvin, ????, ????, ????
?? Class of 2022: Denny Klug, Charlie Maloney, Gib Patt, Norman Jackson, Carl Short, Steve Davis
?? Class of 2021: Robby Thomas, Ron Conley, Ed Probst, Gary Midcap, Deak Parsons, Keith Rush
?? Class of 2020: No class (Covid)
?? Class of 2019: Pat Herrick, Bill Childers, Mike Balzano, Mike 'Bird' Wilson, Jim and Dolly Newkirk
?? Class of 2018: Butch McGill, Frank Wilson, Earl Hill, Bud and Marshall Doll, Bud Weigle, Sonny Spencer
---
Submitted By: Dan Patterson
Article Media
Back to News