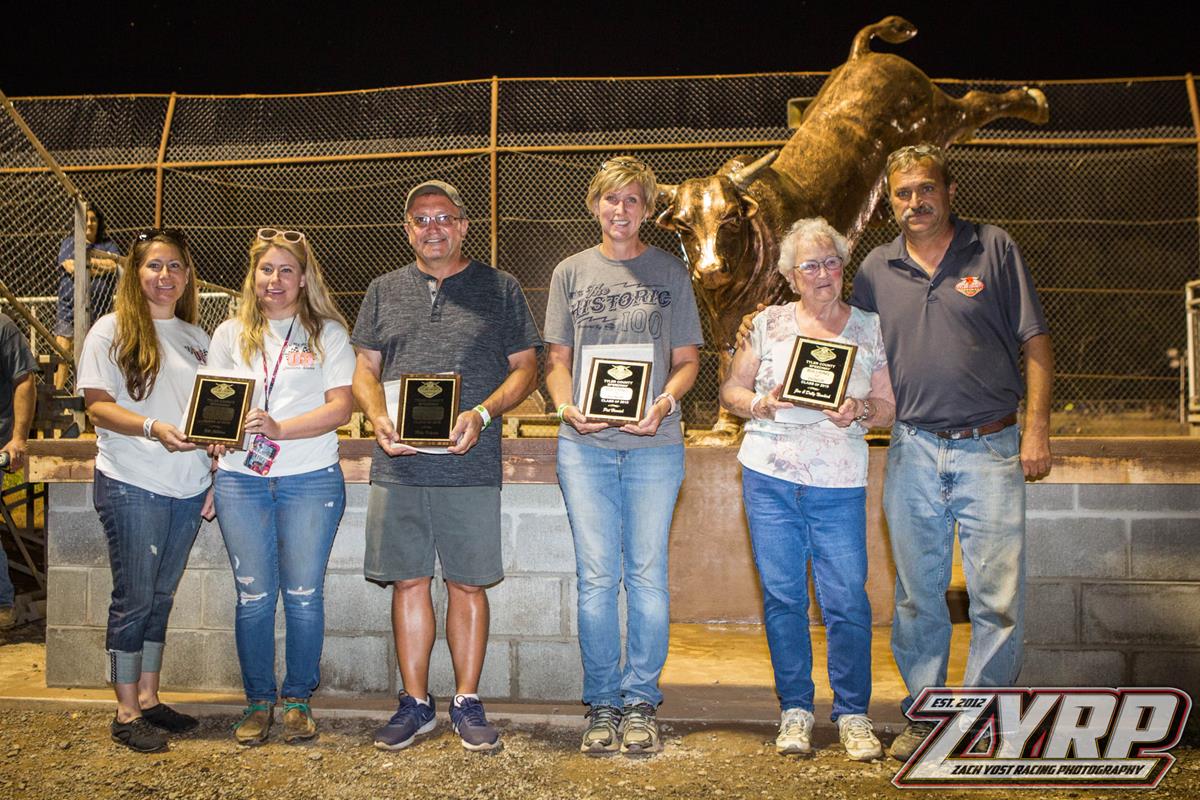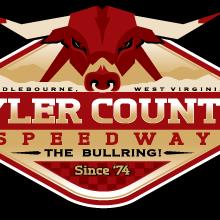 8/18/2021
Tyler County Speedway
---
Bullring of Honor Inductions & Bullring Booster Club Night Recap
At the end of the day, a dusty night at the 'Bullring' is all about the memories, moments and the people that are involved that make the Tyler County Speedway a special place you want to spend your weekend at. One big racing family that enjoys the highs and lows together, loves witnessing winning moments and suffers together in times of need. But week in and week out it's the warmth you feel when you walk thru the gates that you are among family that make Tyler County Speedway seem like home and for eleven past speedway icons they will now permanently call the 'Bullring of Honor' home.
The 'Bullring of Honor' Induction ceremony at intermission this past Saturday Night was filled with great memories and moments from the many Legends that have thrilled fans over the years and it was the Hometown Racing Associations privilege to shine some light on their many accomplishments over the years.
Some notes from the 'Bullring of Honor' Night:
It was great to see the 'Floodwall Flyer' Mike Balzano in attendance as the prominent nationally known racer from Parkersburg cut his teeth at the 'Bullring' in the early 80's before becoming a touring pro.
Super awesome to see Dolly Newkirk as the likeable duo of Jim and Dolly were a staple at the 'Bullring' and other area tracks, with Jim taking the photos and Dolly working the stand.
On a night when the patriarch Ed Probst would earn his way into the 'Bullring of Honor' it was only fitting son Brian pick up a heat race win and 3rd generation grandson little Eddie in his first season of action would pick up his first checked flag in the Hotmod B-Main.
Always a fan favorite Robbie 'Taz' Thomas would be surprised by grandsons Cruz & Coen Thomas prior to the nights action. The young tandem Mini Wedge racers would feature throwback wraps looking like 'Paps' from back in the day with the well known #7 and featuring the Tazmanian Devil on the side.
As long-time track supporter Gary Midcap would take his place in the 'Bullring of Honor' it was great to see son Gary Midcap Jr. and Paul Wilmoth on hand as both piloted Midcap rides into victory lane on numerous occasions.
Great to see Deak Parsons as the talented racer earned a spot in the 'Bullring of Honor', the 80 plus year old Parsons is a pure joy to talk to and is filled with many great memories and stories of yesteryear.
Thanks to the Childers family, Tina Rush, Sonny and Jean Conley and Allison Fluharty for representing Bill Childers, Keith Rush, Ron Conley and Pat Herrick during the ceremony.
Special thanks to Robbie Scott for bringing his Dad's Bob Scott #18 Vintage Late Model….super cool looking ride and made for a great National Anthem.
---
Submitted By: Dan Patterson
Article Media
Back to News