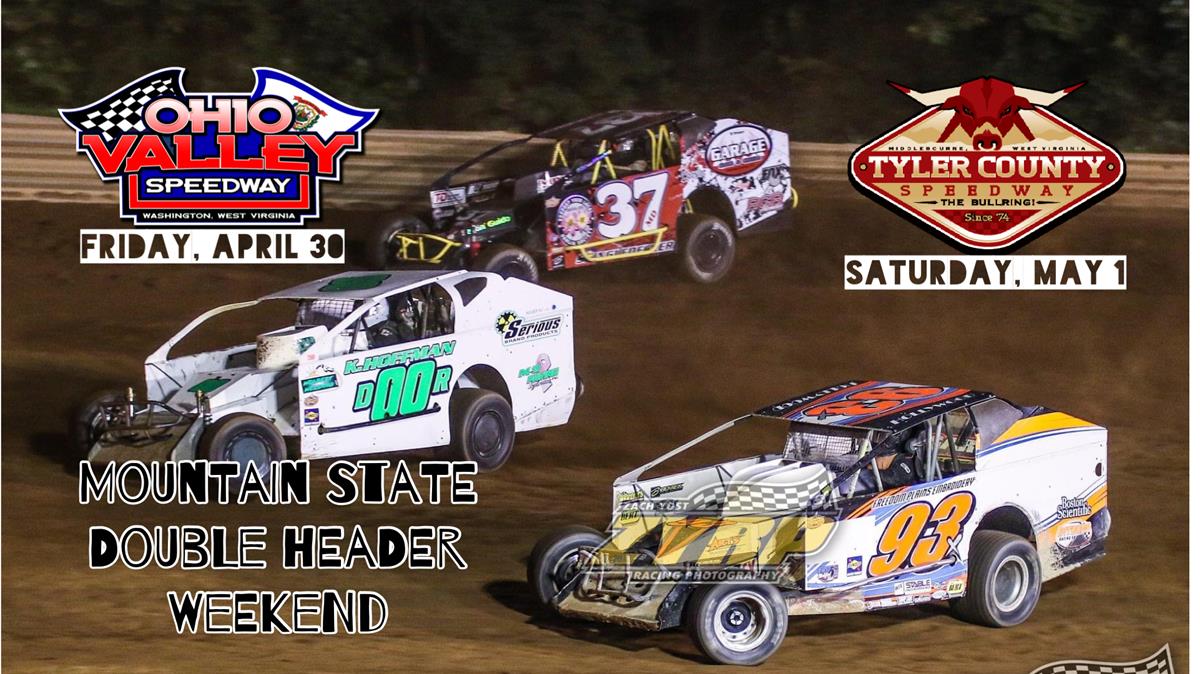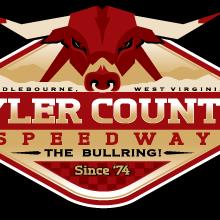 4/29/2021
Tyler County Speedway
---
Tyler County & Ohio Valley Speedway Ready for BRP Big Block Modified Invasion
The management groups of the Ohio Valley Speedway and the Tyler County Speedway are thrilled to host the Pennsylvania based BRP Big Block Modified Tour this weekend as the groundpounders roll through the Mountain State for a doubleheader weekend of action. While both speedways are no strangers to visiting sanctions with Ohio Valley Speedway coming off an exciting visit by the OVSCA Sprints and the 'Bullring' just welcomed the Steel Block Late Model Series in their last event, the attention will now turn to the BRP Big Block Modified Tour visiting the pair of West Virginia short tracks.
While the Big Blocks will roll into the 'Valley' for the 1st time in its 63 year track history they are no stranger to the high banks of America's Baddest Bullring. On the seven previous visits to the 'Bullring' victories have gone to Kevin Bolland, Brian Swartzlander, Rex King Jr., Rex King Sr., and last years winner and DIRTCAR Superstar Erick Rudolph has grabbed (3) wins at the Bullring in previous visits. A strong contingent of the best Western Big Block modified racers are expected such as the King Bros. Race Team of Rex King Sr. and Rex King Jr., Erick Rudolph, Garrett Krummert, Jeremiah Shingledecker, Dave Murdick, Brad Rapp and many more.
A full program at each venue featuring all the regular classes are also on the agenda to compliment the visiting BRP Big Block Modified Series.
Gates will open up at Ohio Valley Speedway at 4pm with Mini Wedges kicking the evening off at 6pm with Drivers meeting scheduled for 6:30pm and hotlaps/qualifying getting underway at 7pm.
At the Tyler County Speedway on Saturday Night gates open at 3pm, Mini Wedges start at 5:30pm with hotlaps/qualifying getting underway at 6pm.
Tickets for the weekend are General Admission $20 with kids 10 and under FREE and Pit Passes priced at $35 with kids 5 and under FREE at both venues. Tickets can be purchased online at www.raceovs.com or www.tylercountyspeedwayonline.com or at the gate and for more information give us a call at 304-771-5661.
About Ohio Valley Speedway: Ohio Valley Speedway is a fast 3/8 mile dirt track located just south of Lubeck, WV on Rt. 68 south and Wadesville Road and races every Friday Night April thru September. Opened in 1958, and known by most as the 'Valley', the Mountain State gem has played host to some of the biggest names in open wheel and short track racing history over the years and parlays its quintessential paperclip configuration into terrific racing action nightly.
About Tyler County Speedway: Built and opened in 1974 by the Tyler County Fair Association, Tyler County Speedway is a motorsports complex affectionately known as the 'Bullring' and features a ¼ mile high bank clay oval. The facility is promoted by the Hometown Racing Association, and located 3 ½ miles south of Middlebourne, WV on State Rt. 18 at the Tyler County Fairgrounds approximately an hour from Wheeling, Clarksburg & Parkersburg.
---
Submitted By: Dan Patterson
Back to News