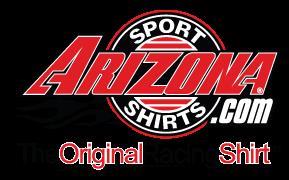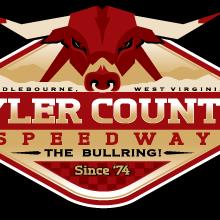 11/16/2023
Tyler County Speedway
---
Arizona Sport Shirts Named Official Apparel Provider of the Tyler County Speedway in Anticipation of 50th Anniversary Season
The Hometown Racing Association and Arizona Sport Shirts are excited to announce a partnership for the 2024 racing season at the Tyler County Speedway. With America's Baddest Bullring set to embark on its 50th campaign we are pleased to welcome Arizona Sport Shirts to our ever-growing list of marketing partners and as Official Apparel Provider of the 'Bullring'.
Arizona Sport Shirts is one of the most recognized brands in motorsports; a leader because of its high-quality craftsmanship including the most detailed t-shirts, innovative ideas and quality guarantee with every order. Arizona Sport Shirts offer a wide array of products including t-shirts, hoodies, sweatshirts, coozies, license plates, decals, casual and professional clothing, headwear, promotional material, and so much more.
"We are super excited to have Arizona Sport Shirts back as the Official Merchandise Provider of America's Baddest Bullring. We look forward to working with Gerald Newton and everyone at Arizona Sports Shirts once again, and can't wait to check out some awesome merch that will be coming race fans way as we commemorate our 50th season", stated Dan Patterson of Tyler County Speedway. "2023 marks our 50th year and Our commitment to supporting the racing community and manufacturing superior racing merchandise is still as strong today as ever, We are thrilled and look forward to working with Daniel, John and everyone at Tyler Co. to help them celebrate Tyler Co.'s 50th", stated Gerald Newton.
Founded fifty years ago, Arizona Sport Shirts is the industry leader in apparel and merchandising options and provides bold, unique and effective apparel and merchandise for racing series, racers, race teams, businesses and special events. Founded in Phoenix, Arizona in 1974 by Karl Korbacher (Pres.) as 'The Original Racing Shirt' Arizona Sport Shirts now leads the industry and can be located at 100 Gasoline Alley Indianapolis, Indiana 46222. Arizona Sports Shirts continues its commitment to providing cutting edge apparel and merchandise found nowhere else. To learn more about Arizona Sport Shirts visit their website at www.arizonasportshirts.com.
ABOUT TYLER COUNTY SPEEDWAY –
Opened in 1974, Tyler County Speedway is a motorsports venue featuring a ¼ mile high bank 'Bullring' featuring 3 and 4 wide racing action. Owned by the Tyler County Fairboard and promoted by the Hometown Racing Association and located 3 ½ miles South of Middlebourne, WV on State Route 18 at the Tyler County Fairgrounds. Known nationally as America's Baddest Bullring and featuring a weekly Saturday Night racing program that runs from April to September each year. Celebrating 50 years of Fast Family Fun in 2024 and annually hosts the regions most entertaining and diverse schedule of events. Home of the 'Oldest Dirt Late Model Major Event' the Hillbilly 100, Labor Day weekend!
---
Submitted By: Dan Patterson
Back to News