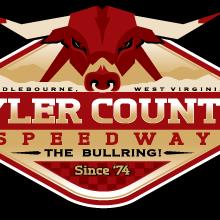 5/13/2023
Tyler County Speedway
---
Tyler County Speedway Rained Out
Mother Nature takes the checkered flag for Saturday, May 13th, due to overnight and morning showers with more rain possibilities forecasted for the afternoon.
The Tammy Clegg Tribute race will be rescheduled and look for a reschedule PR within the next couple of days regarding a few events.
We will see you next Saturday Night, May 20th for Feature Fest featuring the debut of the Tri-State Street Stock Series & the RUSH Sprint Car Tour.
---
Submitted By: Dan Patterson
Back to News