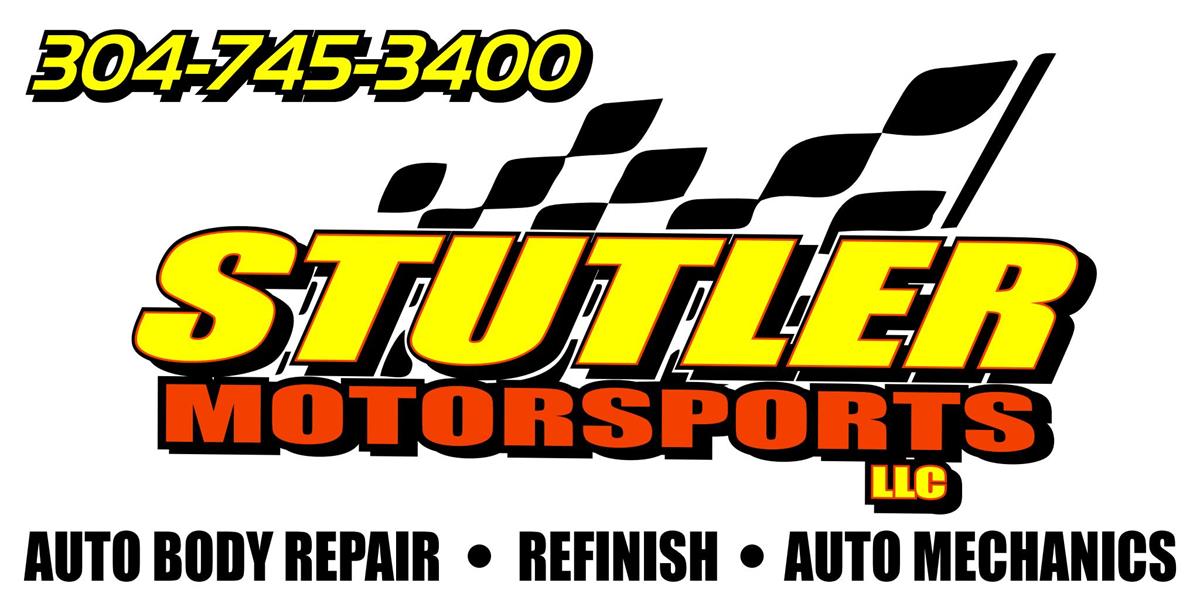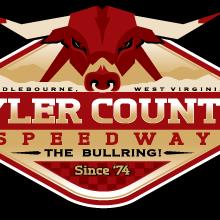 3/8/2023
Tyler County Speedway
---
STUTLER MOTORSPORTS RETURNS AS 2023 UMP SUPER LATE MODEL TITLE SPONSOR AT TYLER COUNTY SPEEDWAY
The Hometown Racing Association is excited to once again welcome Stutler Motorsports to the Tyler County Speedway family of marketing partners for the 2023 season.
For all your Auto Body Repair, Refinish and Auto Mechanic work, let Stutler Motorsports get you back on the road. All insurance is welcome and they are located at 16 Hardrock Lane in Lost Creek, WV. Give Stutler Motorsports a call at 304-745-3400 and check them out on Facebook at https://www.facebook.com/stutlermotorsports.
The Tyler County Speedway Stutler Motorsports UMP Super Late Model division is recognized as one of the most competitive divisions in the entire country. The 2022 season certainly validated that as America's Baddest Bullring would see 10 different feature winners grace Victory Lane. A very eclectic and stout group of winners included Rusty Schlenk, Derek Doll, Drake Troutman, Cody Rogers, Jacob Hawkins, Freddie Carpenter, Corey Conley with NASCAR champion Kyle Larson nabbing the Hillbilly 100 and the only multi-feature winners were Shawn Jett with a pair of wins and Kyle Thomas leading the way with three triumphs. Brian Baumberger of Clarington, Ohio would come out on top in the 2022 points championship chase picking up his first ever track championship.
Tyler County Speedway wishes to thank Jim, Veronica and Tyler at Stutler Motorsports along with all other 2023 marketing partners that continue to assist in helping make America's Baddest Bullring go.
UP NEXT –
Tyler County Speedway will kick off the 2023 racing season on Saturday, March 25th with the annual Test N' Tune (noon-4pm) & Joe Dirt 100 Enduro Race. Come out and watch area racers dial in their machines in anticipation of the Season Opener as we officially drop the first green flag of the Season on Saturday Night, April 1st with the 49th Annual Season Opener.
TYLER COUNTY SPEEDWAY MEDIA LINKS & CONTACT–
Phone: Office 304-771-5661 or on Raceday at 304-758-2660
Website: www.tylercountyspeedwayonline.com
Facebook: http://www.facebook.com/thebullringwv
Twitter: http://www.twitter.com/The¬_Bullring
Instagram: http://www.instagram.com/tylercounty_speedway
TYLER COUNTY SPEEDWAY –
Since 1974, the Tyler County Speedway has hosted some of the biggest motorsports events in the region. Under the management of Hometown Racing Association, the 'Bullring' operates weekly April through September featuring several special events. Tyler County Speedway is located 3 ½ miles South of Middlebourne, WV on State Route 18 at the Tyler County Fairgrounds.
MARKETING PARTNERS –
Stutler Motorsports Body Shop, J&R Excavating, Midcap Land and Timber, EQT Corporation, McClinton Chevrolet Mitsubishi, Jenkins Auto Parts, Hino Motors Manufacturing USA, Middlebourne Galaxy Food Center, Long Reach Federal Credit Union, J&L Collision Center, Sigler Fabrication, Dave Poske Performance Parts, Octane Race Products, Hoosier Racing Tire, Bridgeport Equipment, Pepsi, Impact Race Gear, Dual Threat Sport Cards, Rocket Chassis, The INNformer
---
Submitted By: Dan Patterson
Back to News